1981 Taylorcraft F21 ( N2005U)
---
Description
N#: N2005U
S/N: F-1013
Airframe Time: 1643.01
Engine 1: Lycoming

Model: O-235-L2C
S/N: L21988-15
TT: 1643.01
TSMO:1643.01

Avionics: King KX170B, King KT76A, King KR86
Other Equipment/Accessories/Notes: None
Brief Facts: Aircraft ground looped on landing on 1-18-2003

Condition

Minor nicks on leading edge of propeller, dented nose cowling, dented bottom cowling, dented right engine cowling, dented right boot cowl, scratched windshield, dented right door, right main gear broken at attach points, right wheel packed with debris, paint cracked at junction of vertical stabilizer and fuselage, holes in fabric-horizontal stabilizer and elevators, damaged right wing-crushed leading edge, damaged ribs, crushed wingtip bow, damaged left wing-cracked spar, crushed leading edge, damage ribs, crushed wingtip bow This aircraft has been partially disassembled for retrieval or storage purposes.

Adjuster has logbooks.
Lot Terms
Payment
SALVAGE AIRCRAFT IS OFFERED AS IS / WHERE IS. INSPECTION OF THE SALVAGE AIRCRAFT IS HIGHLY RECOMMENDED PRIOR TO BIDDING, AS THE INFORMATION PROVIDED ABOVE IS NOT WARRANTED.
Failure to inspect, research or otherwise educate oneself regarding the current status, condition or state of the salvage aircraft will not constitute grounds for a claim of damages, withdrawal of a bid or rescission of a sale. The winning bidder (Buyer) shall assume all risks as to the quality and condition of the salvage aircraft being offered.
All inspections must be scheduled with the SalvageSale Market Maker – Contact Wayne Wickman who can be contacted at wwickman@salvagesale.com or (713) 286-4660. Please do not contact the storage facility directly without prior contact with SalvageSale.
The seller and its agents make no warranties or guarantees of any kind, expressed or implied, as to the salvage item or its various components, parts, and/or sub-parts, regarding the quality, fitness or condition or the subsequent reuse of any item. Further, the seller and its agents make no representations and offer no guarantees or commitments as to the condition or form of title, the status of any liens or lien releases, other judgments or encumbrances of any kind, or the availability of the registration certificate and airworthiness certificate.
Liability Limitation: Should a situation develop where liability of the seller or its agents has been established, the liability of seller and its agents shall not under any event or circumstance exceed the refund of the purchase price upon the return of the salvage aircraft.
15 Day Storage – The Buyer will have 15 days from the date payment is received in escrow to remove the salvage, or arrange for its continued storage at Buyer's expense. After the 15-day storage period, all subsequent storages fees will be for the Buyer's account. The salvage aircraft will not be released to the Buyer until all outstanding storage accounts are settled. Seller will notify the storage facility and winning bidder of the exact date to begin charging the Buyer for all applicable fees.
The Buyer is responsible for all costs associated with removal, packaging and loading, transporting and shipping of all items associated with this sale.
This sale is being sold under the BidExchange format on SalvageSales marketplace under which Seller reserves the right to reject any or all bids.
Bidders may bid more than once and can view place and rank of their bids relative to the other bids at My SalvageSale.
The Buyer will receive an email with a request for funds after final acceptance of the offer terms by both Seller and the Buyer. Buyer is required to make payment by wire transfer to the designated escrow account.
Any terms or special request from bidder must be included with each bid and entered into the Terms area when placing bids. All bids will be evaluated on both bid amount and the Terms submitted.
Title Transfer and Release Process - Upon funding, the Buyer will be sent a Release Letter that Buyer will be required to sign and return in order to facilitate title transfer. Upon receiving the signed Release Letter from the Buyer, title of salvage will transfer to the Buyer and the seller will send to the Buyer via overnight courier the Bill of Sale, all log books, documents and if applicable, any component parts previously removed and not stored with the salvage aircraft. All overnight courier charges are for Buyer's account.
Release of Liability and Indemnity: Under no circumstance shall the Seller or its agents, representatives, clients, partners or associates be liable or responsible for any injury or damage sustained by a prospective bidder or Buyer while on the property of any storage facility where salvage might be kept, or incurred during the course of inspecting, removing or examining any salvage item, whether or not they are negligent. Any bidder, acting on their own behalf and for the purpose of bidding on offered salvage, who enters into any structure or area where salvage may be stored, shall indemnify and hold harmless the Seller or any of its employees, officers, agents, representatives, partners or associates from and against any and all loss, detriments, costs, damages, or expenses of any kind which they may suffer or sustain, including claims for injury or death.
No statement(s) by any agent or representative of Seller and/or the insurance company, the storage facility, or any other party can alter or confer any right upon any bidder or Buyer that alters or otherwise changes the terms of the sale or alters the bid description.
THESE OFFER TERMS SET FORTH THE TERMS OF SALE FOR THE SALVAGE AIRCRAFT BETWEEN SELLER AND BUYER. THE LEGAL RELATIONSHIP WITH SALVAGESALE IS GOVERNED BY THE TERMS AND CONDITIONS SET FORTH ON THE SALVAGESALE WEBSITE (http://www.salvagesale.com/TermsOfUse.asp) WHICH, AMONG OTHER THINGS, INCLUDE LIMITATIONS OF LIABILITY AND WARRANTY DISCLAIMERS, TO WHICH REFERENCE IS MADE FOR ALL PURPOSES. SALVAGESALE IS A MARKETPLACE AND AS SUCH IS NOT AN AGENT OF EITHER SELLER OR BUYER.
---
For your full-service shipping needs, uShip offers competitive quotes for all types of hard to ship items.
Click Here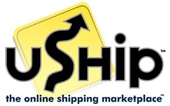 uShip is an online shipping marketplace that connects people with customer-reviewed transport companies that can move hard-to-ship items such as cars, motorcycles, boats, household goods, LTL (less-than-truckload), FTL (full truckload), heavy equipment, horses and more. Transporters place competing bids to win a customer's business, which brings down delivery costs and makes shipping more affordable and efficient.
Phoenix, AZ, United States
NOTE: Maps on our site are powered by 3rd party information from Google Maps, which is not independently verified. User assumes all risk of use. No representation is made or warranty given as to content, usability, or timeliness of map data.
If any bids placed within the extended bidding interval of the Lot End Time result in a tie or change of the first place bid, the lot extends until no bids result in a change of the first place bid for the extended bidding interval.
The bid increment is the minimum amount required to beat the current high bid (winning bid). Bid increments change as the current high bid increases. Increments for this lot:


If high bid is between $0 and $99.99, the increment is $2.00
If high bid is between $100 and $499.99, the increment is $5.00
If high bid is between $500 and $999.99, the increment is $10.00
If high bid is between $1000 and $2,499.99, the increment is $25.00
If high bid is between $2,500 and $4,999.99, the increment is $50.00
If high bid is between $5,000 and $9,999.99, the increment is $100.00
If high bid is between $10,000 and $99,999.99, the increment is $250.00
If high bid is between $100,000 and $199,999.99, the increment is $1,000.00
If high bid is between $200,000 and $999,999.99, the increment is $5,000.00.00
If high bid is between $1,000,000 and $9,999,999.99, the increment is $5,000.00
If high bid is greater than $10,000,000, the increment is $10,000.00
**Please note: when a Max Bid has been placed, the system will auto-rebid using the increments listed above.