2011 Kawasaki Mule KAF620MBF Utility Vehicle
---
Description
For Vehicles
Model Year: 2011
Make: Kawasaki
Model: Mule KAF620MBF
VIN Number: JK1AFCR12BB511856
Mileage/Engine Hours: 2,079 Hours
Unit Number: N69955
Equipment: Canopy, 4-Person Capacity
Condition
The unit has extensive cowling damage, missing cowlings and no brakes. Any additional service issues are unknown.

Buyer is responsible for all labor, equipment, logistics and associated fees to remove the unit. Buyer must schedule removal at least 24 hours in advance and the unit must be picked up by the posted removal deadline.

This unit qualifies for Like Kind Exchange (LKE). This notice appears as a matter of record only.

This is a non-titled asset. The winning Buyer may be responsible to pay sales tax on the purchase of this item.

This listing is sold AS IS WHERE IS with all faults and no warranties expressed or implied.
Lot Terms
Payment
Buyer's Premium: 10%
Payment in full is required within 3 days of the invoice date. A 2% late fee will be added for all payments received after that date.
Payment by Wire Transfer
Payment by VisaTM or MasterCardTM on total transactions less than $7,500 USD
Payment by eCheck on total transactions less than $7,500 USD
Sales, Use, VAT, GST, transfer, ad valorem or other similar taxes of any taxing authority may be applicable to all sales unless the Buyer can provide their resale certificate at the time of purchase. If Buyer is exporting the item(s), export documentation must be submitted within 10 days after the removal deadline to have the applicable tax refunded. Any documentation submitted past the requested deadline is subject to approval if the funds have not been remitted to the appropriate government agency, otherwise it is the Buyer's responsibility to recover tax directly from such government authority.
Removal
Removal Deadline: 10 days after the invoice is generated. Unclaimed items beyond the removal deadline are subject to additional fees and forfeiture. Please refer to our website rules.
Buyers are required to examine all items prior to removing them from the location. If the item differs significantly from how it was represented in the lot description, the Buyer must contact Customer Care prior to removing.
Buyer must schedule an appointment with the location prior to removal.
The Buyer is required to remove all purchased items from the seller's location by the removal deadline. Failure to do so may result in the buyer being assessed fees in the amount of 50.00 (USD) per day by the Seller and/or the Company. Any storage fees owed must be paid directly by the buyer and are the buyers sole responsibility.
This Item is being sold AS IS WHERE IS. NO customs, export, or import assistance is available from our Company, the Seller, or the Storage Location. Our Company, Seller, and Storage Location expressly disclaim the appropriateness of this item to be exported from, or imported to, any country. Shipping, logistics, transportation, loading, customs, export, and import activities, and all associated costs, are the sole responsibility of the Winning Buyer.
Condition
After the lot closes, the Seller will decide either to accept or reject the high bid. If the Seller accepts, an invoice will be issued and the lot will transact. If the Seller rejects, the Buyer will be notified and there will be no sale. A Seller award decision is expected within 2 business days of the close date.
General
Any claims of material shortages in quantity or other material discrepancies of the goods from their posted description must be communicated in writing by submitting an online Claim Dispute form to AssetNation via the Customer Care Contact Us page prior to 5:00 p.m. (Central) on the second business day after the scheduled Removal Date.
All information included in this lot description was provided by the Seller. The Company makes no representations or warranties as to the completeness or accuracy of the information.
---
For your full-service shipping needs, uShip offers competitive quotes for all types of hard to ship items.
Click Here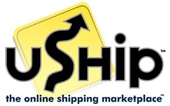 uShip is an online shipping marketplace that connects people with customer-reviewed transport companies that can move hard-to-ship items such as cars, motorcycles, boats, household goods, LTL (less-than-truckload), FTL (full truckload), heavy equipment, horses and more. Transporters place competing bids to win a customer's business, which brings down delivery costs and makes shipping more affordable and efficient.
Hickory, NC 28601, United States
NOTE: Maps on our site are powered by 3rd party information from Google Maps, which is not independently verified. User assumes all risk of use. No representation is made or warranty given as to content, usability, or timeliness of map data.
If any bids placed within the extended bidding interval of the Lot End Time result in a tie or change of the first place bid, the lot extends until no bids result in a change of the first place bid for the extended bidding interval.
The bid increment is the minimum amount required to beat the current high bid (winning bid). Bid increments change as the current high bid increases. Increments for this lot:


If high bid is between $0 and $99.99, the increment is $2.00
If high bid is between $100 and $499.99, the increment is $5.00
If high bid is between $500 and $999.99, the increment is $10.00
If high bid is between $1000 and $2,499.99, the increment is $25.00
If high bid is between $2,500 and $4,999.99, the increment is $50.00
If high bid is between $5,000 and $9,999.99, the increment is $100.00
If high bid is between $10,000 and $99,999.99, the increment is $250.00
If high bid is between $100,000 and $199,999.99, the increment is $1,000.00
If high bid is between $200,000 and $999,999.99, the increment is $5,000.00.00
If high bid is between $1,000,000 and $9,999,999.99, the increment is $5,000.00
If high bid is greater than $10,000,000, the increment is $10,000.00
**Please note: when a Max Bid has been placed, the system will auto-rebid using the increments listed above.